Work and Career Counseling Houston
Are you facing problems at work or finding it difficult to choose an ideal career? Work and Career Counseling in Houston can help you find the confidence in the direction you need in your career or workplace.
How Can You Benefit From Professional Career Guidance?
Are you feeling unfulfilled and dread going to work every day?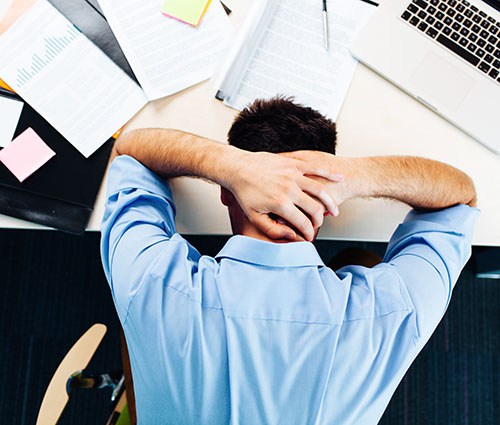 Maybe you feel unsure that you are not in the right career or feel uncertain about your life paths working in your job. Perhaps you're planning your first career path as a college major.
Or life circumstances have made you lose your job and face a challenging life transition. Alternatively, your recent employment is unfulfilling and leaves you feeling stressed.
You might be going through harassment or bullying at work and not sure how to handle the situation. But, on the other hand, maybe you are re-entering the workforce after a long time and suffering from issues with anxiety for any kind of conflict.
These are all reasons you can benefit from work and career counseling in Houston. In addition, career therapy can help with challenges people face in their daily life. For example, a work counselor can help resolve the physical challenges you face in choosing another career path or your work problems.
"I was being harassed at work and faced various relationship challenges along my way. I did not want to discuss it with anyone at work and decide to get help from Marriage Counseling of Houston. They listened to my story, advised me to take actionable steps, and stood by me."
- Hendrina Hughes (Houston)
Are You Motivated at Work?
These days you can find a diverse range of career paths. Still, even during your lifetime at your current workplace, and you feel unmotivated, it might be time for a career change.
Perhaps your work performance is lacking for other reasons, from workplace bullying, harassment, or even gender to racial concerns. Nonetheless, maybe management is not listening to your problems and making you wonder if you must make a new career transition.
You may feel pressured into making the right career choices, affecting everyone's personal lives. You feel exhausted, stressed, and unsatisfied with your quality of life.
No matter the reason causing you to feel that way, discuss your concerns with a career counselor at Marriage Counseling of Houston today. We can help you find a work-life balance with your career concerns.
What is Work and Career Counseling 
With us, you can discuss your concerns with people with career counseling experience to get your belief in your career back into your workplace. The therapist can help you with career -related concerns.
The career therapist will help you build management skills to communicate at work effectively and promote yourself at your job. While a therapist cannot help you make career decisions, they can provide you with the best advice in your workplace.
With your newly learned skills, you can use them in your everyday life or life planning to remove obstacles at work or in future careers.
You Can Find Joy In Your Career 
Our work and career counselors Houston have training in career counseling and mental health. We understand how many emotional and physical challenges you can face. Let's work together to help you with mental health issues related to your workplace or finding a new career. We will work together to plan your future and get satisfaction in life. Whether you are currently working or need to look at future career options, our career expert can help. Visit a career counselor today to take on your new life transition to live a quality of life stress-free.